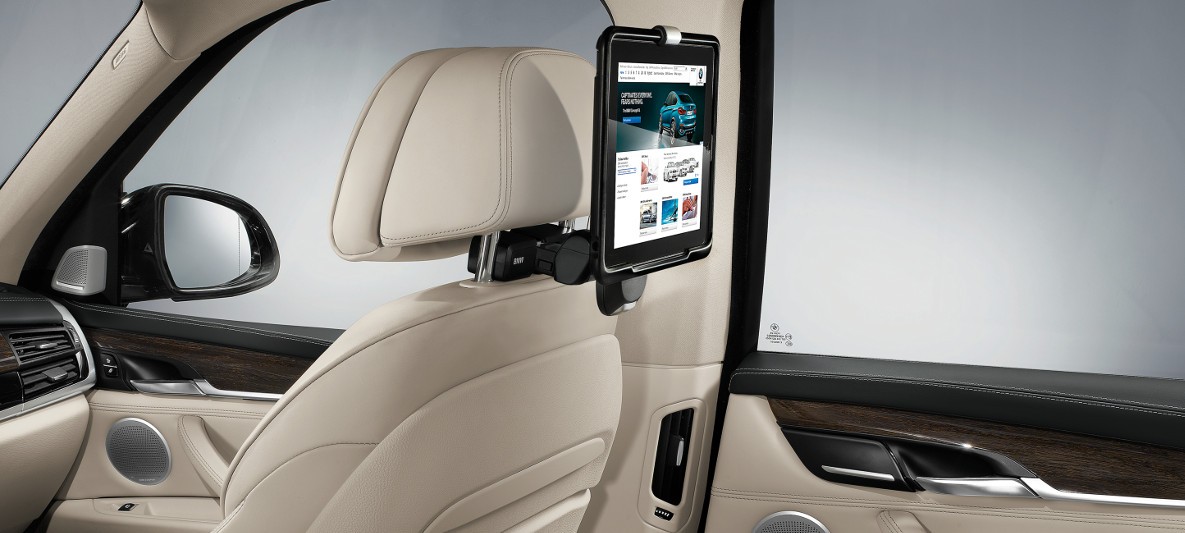 A RANGE OF FASCINATING OPTIONS FOR EVERYONE.
Original BMW Accessories for entertainment, communication and information.

Enjoy a well-connected life: Original BMW Accessories for connected mobility and infotainment open up a world of possibilities. Experience the comfort of retrofitted products like the BMW holder for Apple iPad™ or the BMW Snap-in adapter, e.g. for Samsung, with its high-quality design that goes perfectly with the interior of your vehicle and allows you to operate your mobile devices while you're on the move. The Car Hotspot LTE provides a fast and reliable Wi-Fi connection so your passengers can also enjoy connectivity during car journeys.